Avocado is not only velvety smooth and delicious—it's also nutritious and versatile. Check out these 7 tasty avocado-based snack and meal ideas.

We all know that most rich, creamy foods aren't good for us. Think about ice cream, chocolate cake, or crème brûlée—all rich foods with high fat content. But there is one food that breaks the rules. It's buttery tasting and high in fat, but it's good for you, too. It's the avocado.
This warm-climate fruit is creamy and comforting yet packed with nutrients. What sets avocados apart is their high—and healthy—monounsaturated fat content. Unlike saturated fat, monounsaturated fat may help promote healthy cholesterol levels by lowering LDL (bad) cholesterol. This, in turn, may help protect against heart disease. Your body also needs monounsaturated fat to build and support the health of your cells.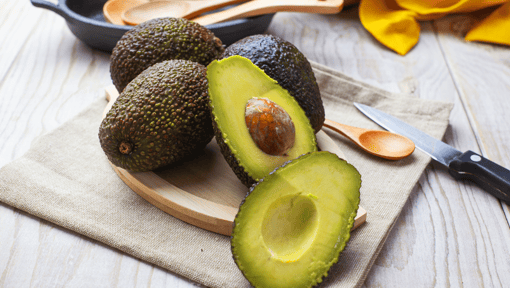 Avocado is brimming with other nutrients
Besides healthy fats, avocados are a great source of many other nutrients . Here's a quick look at the nutrients that have starring roles in avocados—and how they help support your health:
Fiber may help support healthy cholesterol and blood sugar levels. It can also help you feel full longer after meals and snacks. And fiber supports bowel health.
Potassium helps your muscles and nerves function. It also helps regulate your heart rate. It may help support healthy blood pressure, too.
Vitamin B9 (folate) helps form blood cells and supports cell growth and function.
Vitamin B6 plays several roles in the body. It helps boost the production of serotonin, which can improve sleep and lessen depression and anxiety. It helps make red blood cells, which, in turn, carry oxygen to all the tissues of your body.
Vitamin K plays a role in building strong bones.
Vitamin C helps boost your immune system and is needed to build muscle, cartilage, and blood vessels.
With all these health benefits, avocados would make a great addition to your healthy eating plan. Let's look at some of the ways you can prepare and enjoy this delicious fruit.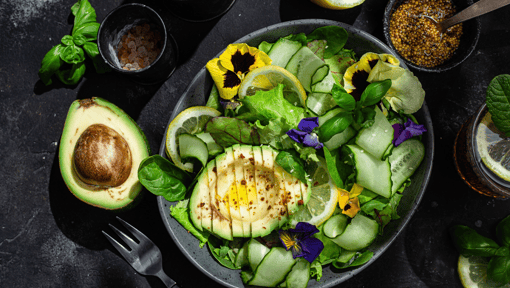 7 avocado-based snack and meal ideas
1. Straight out of the shell.

Sometimes simple is best—and convenient, too. Avocado, eaten right out of the half shell with a spoon, has all the flavor and nutrients you need. That said, you can add texture and other flavors with a sprinkle of nuts and seeds, sprouts, or a drizzle of olive oil.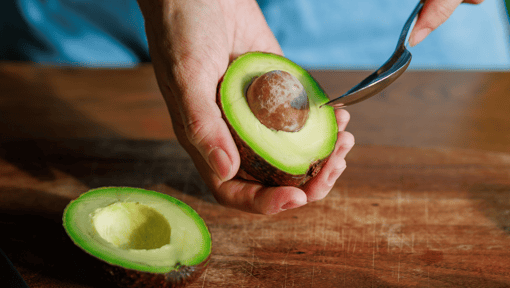 2. Avocado toast.

This popular, trendy snack or meal is easy to make. Just toast a piece of whole grain bread and smash some ripe avocado on it. To give it more pizzazz, you can add one or more of these toppings:
Diced red or green onion
Dry roasted (and unsalted) sunflower or sesame seeds
Salad greens or spicy radish sprouts
Sliced fresh tomato
A spritz of fresh lemon
A drizzle of olive oil and balsamic vinegar
A sprinkle of pepper or your favorite herbs and spices, such as Everything But The Bagel Sesame Seasoning Blend
A handful of blueberries or a dollop of blueberry jam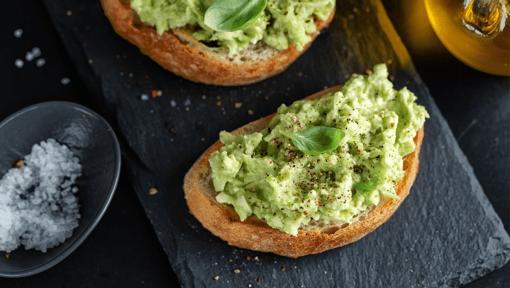 3. In your smoothie.

The creamy texture and flavor of avocado lends its worth to the smoothie. Add ¼ to ½ ripe avocado to your blender—along with banana, blueberries, or other favorite fruits. Add regular or plant-based milk, nuts, and greens for a nutritious, filling breakfast smoothie or snack.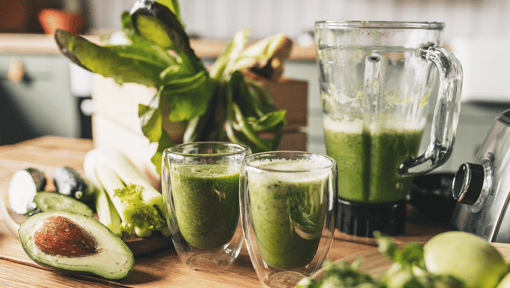 4. Salad dressing.

You can create your own dressing with avocado, diced cilantro, fresh garlic, lime or lemon spritz, white vinegar, Greek yogurt, and olive or avocado oil. Mix all ingredients in a small food processor. Use water to thin if needed. Taste, and add seasoning if you like. You can find many more recipes online.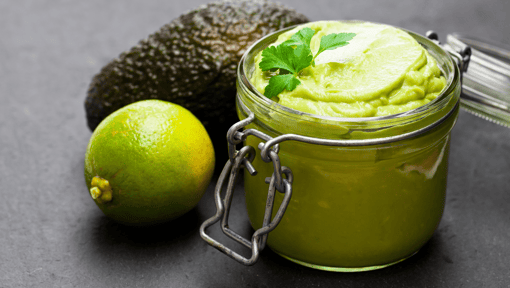 5. Grilled.

This makes for a smoky-flavored and extra-tender side dish at your next barbeque. Cut some avocados in half, remove the pit, and brush the flesh with a bit of safflower or olive oil and lime juice. Sprinkle with salt. Place the avocado halves on a grill, fleshy side down. Avoid putting them on the hottest part of the grill. Indirect heat is better. Cook for about 4 minutes or until light brown grill marks appear on the avocado. Eat plain or sprinkle with hot sauce or salsa.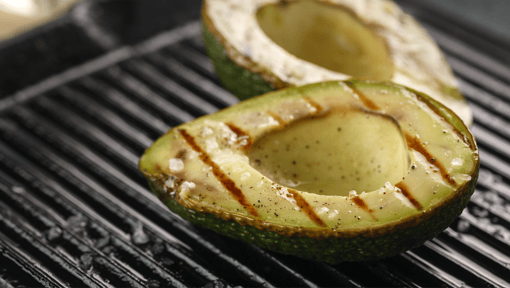 6. Guacamole.

There are a host of online recipes for this popular chip and vegetable dip. Or you can create your own version with finely diced red onion, garlic, cilantro, tomato, and jalapeno pepper. Mix in the avocado, salt, and a spritz of lime for a yummy dip.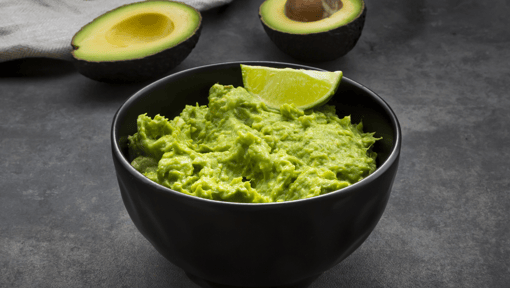 7. Toppings.

Diced avocado provides a delicious finishing touch to so many foods. Use in soups, salads, tacos, burritos, quesadillas, or scrambled eggs.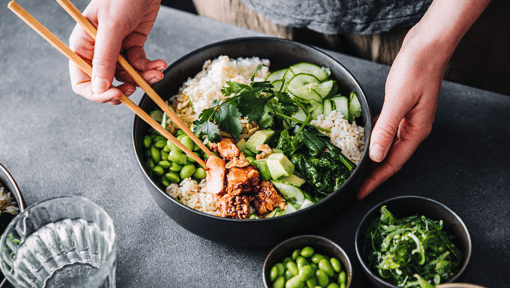 Keep in mind that one medium avocado has 250 calories, which is a high number for its size. If you're watching your weight, you may want to limit your daily portions. But avocados are a nutritious addition to any meal. So be sure to add them to your list the next time you go shopping and enjoy!
Not a Silver&Fit® member? Learn more about everything the program has to offer, including more helpful healthy living tips like this, here on our website.
This information is not intended to take the place of regular medical care or advice. Please check with your doctor before using this information or beginning any self-care program. Images used for this article do not depict any members of the Silver&Fit Program.
References
Cleveland Clinic. (2020, September 15). Why avocados are a healthy—and delicious—addition to your diet. https://health.clevelandclinic.org/why-avocados-are-a-healthy-addition-to-your-diet/
Cleveland Clinic. (2023, March). Vitamin E https://www.hsph.harvard.edu/nutritionsource/vitamin-e/
Cleveland Clinic. (2022, December 20). The 7 top benefits of vitamin B6. https://health.clevelandclinic.org/vitamin-b6/#
Dreher, M. L., & Davenport, A. J. (2013, May 2). Haas avocado consumption and potential health effects. Critical Reviews in Food Science and Nutrition, 53(7), 738–750. https://doi.org/10.1080/10408398.2011.556759
Fulgoni, V. L., 3rd, Dreher, M., & Davenport, A. J. (2013). Avocado consumption is associated with better diet quality and nutrient intake, and lower metabolic syndrome risk in US adults: Results from the National Health and Nutrition Examination Survey (NHANES) 2001-2008. Nutrition Journal, 12, 1. https://doi.org/10.1186/1475-2891-12-1
Harvard T.H. Chan School of Public Health. (2022, April). Avocados. https://www.hsph.harvard.edu/nutritionsource/avocados/
Harvard T. H. Chan School of Public Health. (n.d.). Vitamin K. https://www.hsph.harvard.edu/nutritionsource/vitamin-k/
Heskey, C., Oda, K., & Sabate, J. (2019, March 23). Avocado intake, and longitudinal weight and body mass index changes in an adult cohort. Nutrients, 11(3). https://doi.org/10.3390/nu11030691
Mayo Clinic. (2021, January 6). Dietary fiber: Essential for a healthy diet. https://www.mayoclinic.org/healthy-lifestyle/nutrition-and-healthy-eating/in-depth/fiber/art-20043983
Mayo Clinic. (2021, February 23). Folate (folic acid). https://www.mayoclinic.org/drugs-supplements-folate/art-20364625
Mayo Clinic. (2018, July 17). Cholesterol: Top foods to improve your numbers. https://www.mayoclinic.org/diseases-conditions/high-blood-cholesterol/in-depth/cholesterol/art-20045192
Mayo Clinic. (2020, November 17). Vitamin C. https://www.mayoclinic.org/drugs-supplements-vitamin-c/art-20363932
Medline Plus. (2021, November 19). Potassium. https://medlineplus.gov/potassium.html
Salazar-Lopez, N. J., Dominguez-Avila, J. A., Yahia, E. M., Belmote-Herrera, B. H., Wall-Medrano, A., Montalvo-Gonzalez, E., Gonzalez-Aguilar, G. A. (2020, December). Avocado fruit and by-products as potential sources of bioactive compounds. Food Research International, 138(Pt A), 109774. https://doi.org/10.1016/j.foodres.2020.10977
United States Department of Agriculture (USDA). (2019, April 1). Avocados, raw. https://fdc.nal.usda.gov/fdc-app.html#/food-details/171705/nutrients
Wang, L., Bordi, P. L., Fleming, J. A., Hill, A. M., & Kris-Etherton, P. M. (2015). Effect of a moderate fat diet with and without avocados on lipoprotein particle number, size and subclasses in overweight and obese adults: A randomized, controlled trial. Journal of the American Heart Association, 4(1), e001355. https://doi.org/10.1161/JAHA.114.001355

This article was written by Gail Olson, edited by Kimberley Reynolds, and clinically reviewed by Elizabeth Thompson, MPH, RD